(PuzzleQuest edition)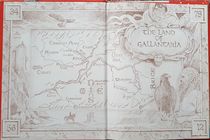 (PuzzleQuest edition - inside front cover)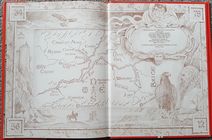 (PuzzleQuest edition - inside back cover)

(PuzzleQuest edition)

(Fantasy Questbook edition)

(Fantasy Questbook edition)
View:
Combined Summary
Series:
Fantasy Questbook — no. 3
PuzzleQuest — no. 1

Author:
Jackson, Steve (United Kingdom)

Illustrator:
Lavis, Steven

Dates:
July 18, 1985 (PuzzleQuest edition)
March 27, 1986 (Fantasy Questbook edition)

ISBNs:
0140319697 / 9780140319699 (Fantasy Questbook edition)
0192797921 / 9780192797926 (PuzzleQuest edition)

Special Thanks:
Thanks to Ryan Lynch for the cover images.
Users Who Own This Item:
Alatar001, Aniline, c_wickham, dArtagnan, Ed, Fearmint (Hardback OUP), Gamebook, Harvey, Ian2405, Il Santo, jdreller, JoshW, jr (Tasks of Tantalon hardcover), juski (hardcover) (hardcover), Malthus Dire, marnaudo, mattward, mir1812, Narananas, nelsondesign, odo_ital, Pessimeister ((hardcover)), qazplm (hardcover puzzlequest edition), rpatel1976 (softcover and hardcover), Seizure, Sheridan77, Sir Olli (hardcover & softcover), sireeyore, Smidgeccfc76, Trompe-l Oeil (Hardcover), Twoflower (Hardcover), Vampireman, waktool (hardcover) (paperback), Yalius
Users Who Want This Item:
b4x, breity (Any edition), exaquint, jeremydouglass, Trachalio
Users with Extra Copies:
Sheridan77
Known Editions
PuzzleQuest edition
Fantasy Questbook edition
Bibliography of Items About "The Tasks of Tantalon"
Articles
Fighting Fantasy News (Warlock #3)
Play Aids
The Tasks of Tantalon - The Solution!